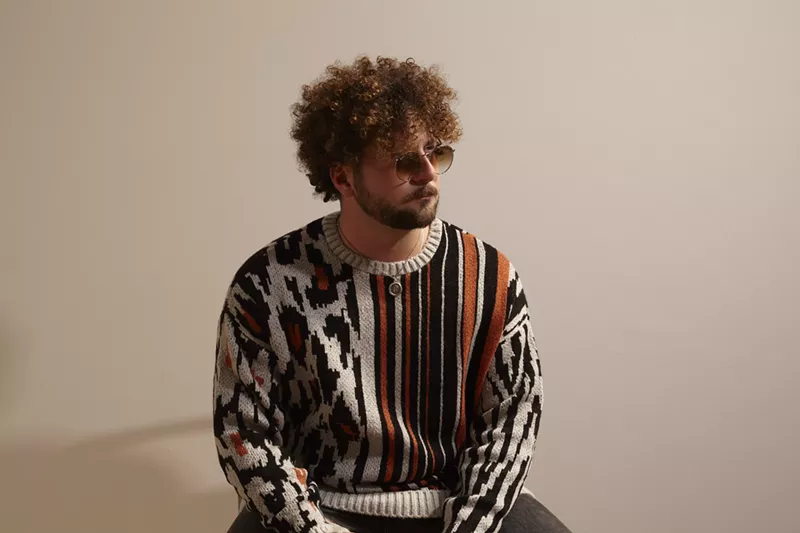 TALKING: A Conversation with Elderbrook
by Adam Perry for Denver Westword 8/23/2021

The English electronica artist Elderbrook, aka Alexander Kotz, is a pretty big deal on the other side of the Atlantic. He released the platinum-selling dance anthem "Cola" in collaboration with CamelPhat in 2017, a few years after starting to make waves as a solo artist at the age of 21. A Grammy nomination and a series of club tours introduced Elderbrook to the United States in 2018, and his debut full-length album, Why Do We Shake in the Cold?, dropped last year.
Kotz, who performs solo on the road, isn't just your typical banger-producing British electronic act, however. Gems such as "Feels Like a Sunday" and "Talking" have a quirky, effectual vibe usually found in folk pop; Elderbrook just happens to utilize electronic instrumentation. Just before traveling to the States for a tour that includes a return to the Fox Theatre in Boulder and his Red Rocks debut, the London-area native spoke with me by phone from the English countryside. Read the interview at Westword.com here.